Tanks came back today and got mounted. Also have the gauges and bars on now.
You can checkout how we stretched the tanks.
Click here for the Tech Article.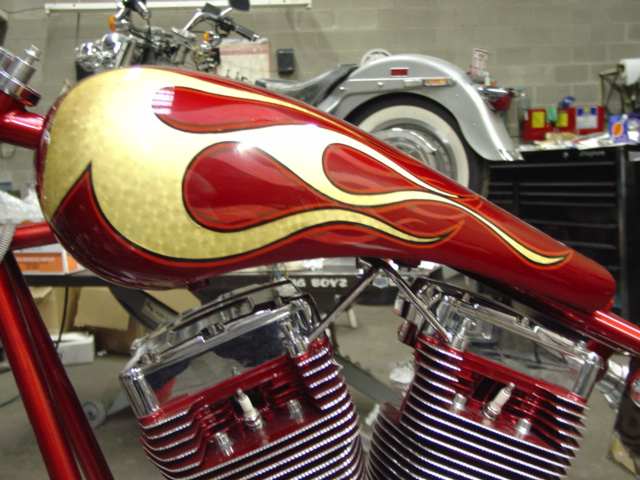 All the wires are being run inside the frame (pic 1). And exit in the rear of the back bone (pic 2). All the electronics are held in the swing arm (pic 3), as well as the ignition switch and rear brake switch.
1) Ignition Module
2) Electronic wiring harness controller
3) Self canceling turn signal module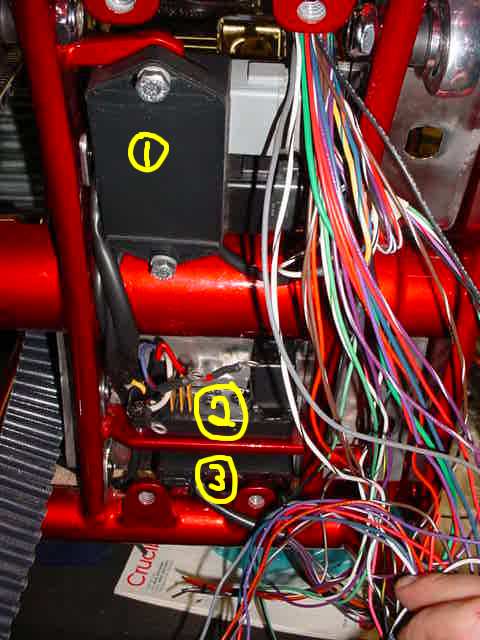 4) Ignition Switch
5) Rear Brake Switch
Rear brake line where it enters the switch.