One of the planned upgrades for the FXRT is a CV carb.
A shovelhead manifold uses a 2 bolt flange and the CV carb uses a spigot, the 2 do not go together. I bought a 2 bolt flange kit that presses on the CV spigot. It was recommended to use some JB Weld as a sealer. The press fit it what holds it together.
Here is the carb, new flange and JB Weld.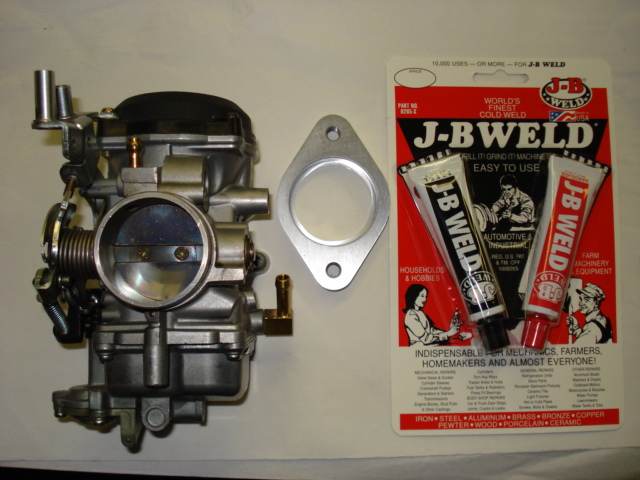 I mixed up some JB Weld and put a small amount on the inside lip of the new flange. The carb has a barb like end and I filled in the depression with JB Weld also. This should give a good seal through out.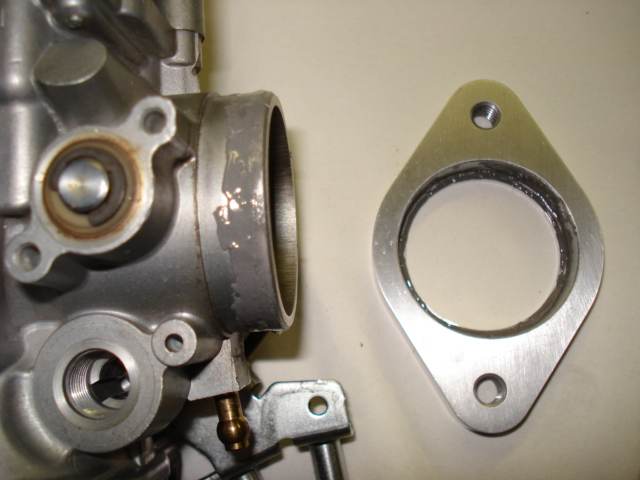 I put a black sharpie mark on the carb and the flange to help align it when pressing it in. I put the flange on the bottom and lined up the carb. I placed a wide flat piece of aluminum across the top of the carb and pressed it down.
You can see the sharpie marks after it is pressed in as well as the fillet of JB Weld that squeezed out. Also note the square casting in the carb above the center of the hole, this is what I used to align the flange.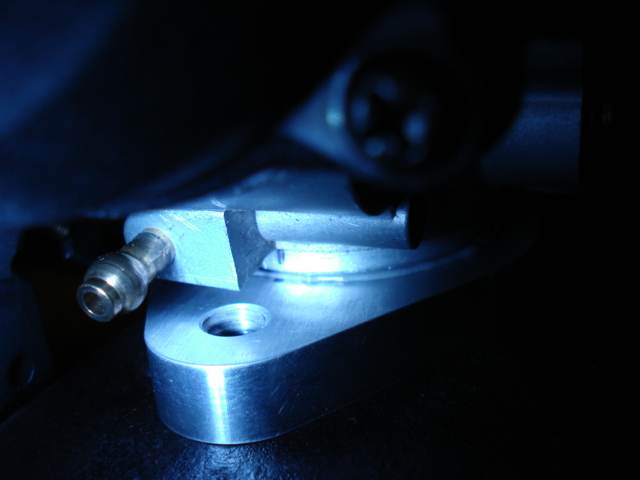 To check the alignment I looked through the flange bolt hole and compared it to the casting from the previous picture.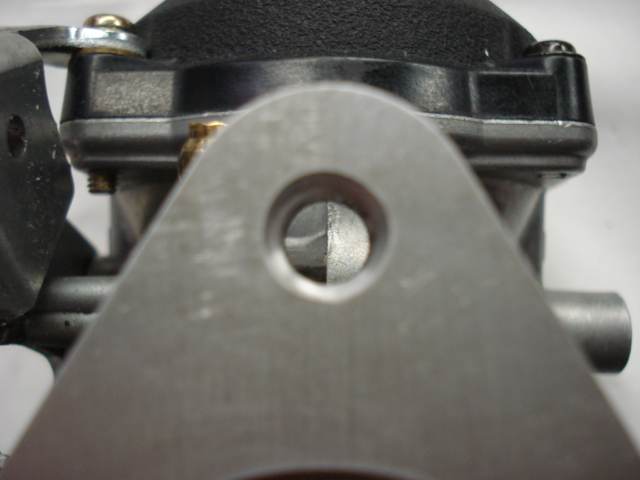 The finished product. The JB Weld will have plenty of time to fully set up before mounting on the bike.