The front brake were also completed tonight.
The front brake system consists of Performance Machine master cylinder and Dual PM 6 piston calipers, along with floating front rotors.
The first picture is a side shot, we tried to keep the front brake lines as clean as possible.
This picture shows the top side of the brake "T" we made. It also shows a side banjo bolt.
Here you can see the "T" we made from the front. Note there is no feed line to the "T".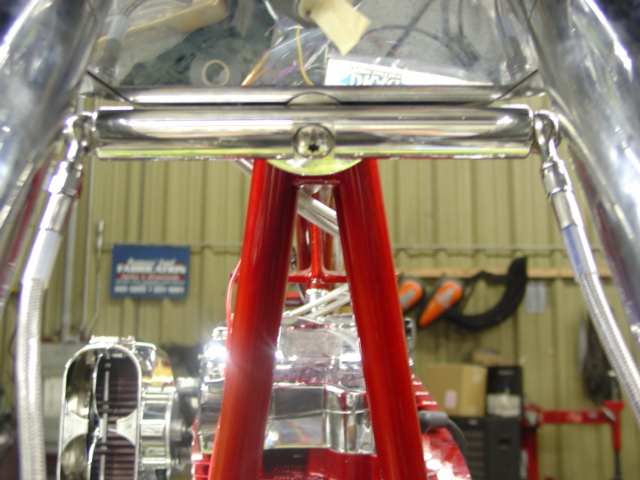 The mount in the center that attaches it to the steering stem is a banjo bolt. We bored out the steering stem and used it for the feed to the "T". So there is no lines coming from the handlebars to the "T".
In this last picture you can see the feed line to the top of the stearing stem.